Ferrari Roma recently came in for a new car preparation and premium PPF wrap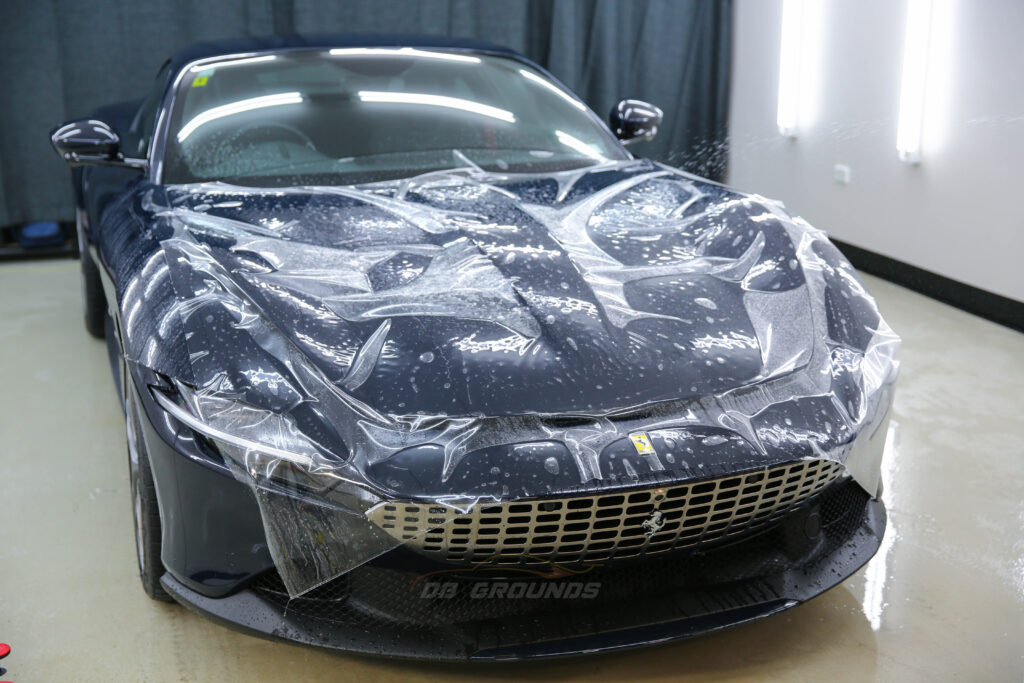 Ferrari Roma???
Beautiful to behold and satisfying to drive no matter if it's on a back road or a race-track, the 2022 Ferrari Roma is an ode to the brand's finest GT cars. Its sleek and muscular sheet metal give the coupe plenty of sex appeal, and Ferrari works in styling cues that pay homage to historic grand tourers from the '50s and '60s.
However, under its sinewy hood sits a modern turbocharged V8 with 612 thundering horses. Thanks to lightweight components and brilliant chassis tuning, the Roma is a thrill to drive when the moment strikes or perfectly chill when the mood calls for it. In proper GT fashion, the 2+2 coupe is also surprisingly practical for a vehicle wearing the iconic Prance Horse logo. Despite a dual-clutch automatic that's eager to upshift and steering effort that's lighter than expected, the 2022 Roma is a fantastic Ferrari for racing or relaxing.
---
---
This Roma was needed a really good wash and polish even though it was a new car
There was a lot of swirl marks and paint holograms on the paintwork
We applied Suntek 72″ wide roll paint protection film for the bonnet
Bumper was wrapped from the factory
so we wrapped bonnet, headlights, guards, wing mirrors and doors
Watch more at our YouTube channel!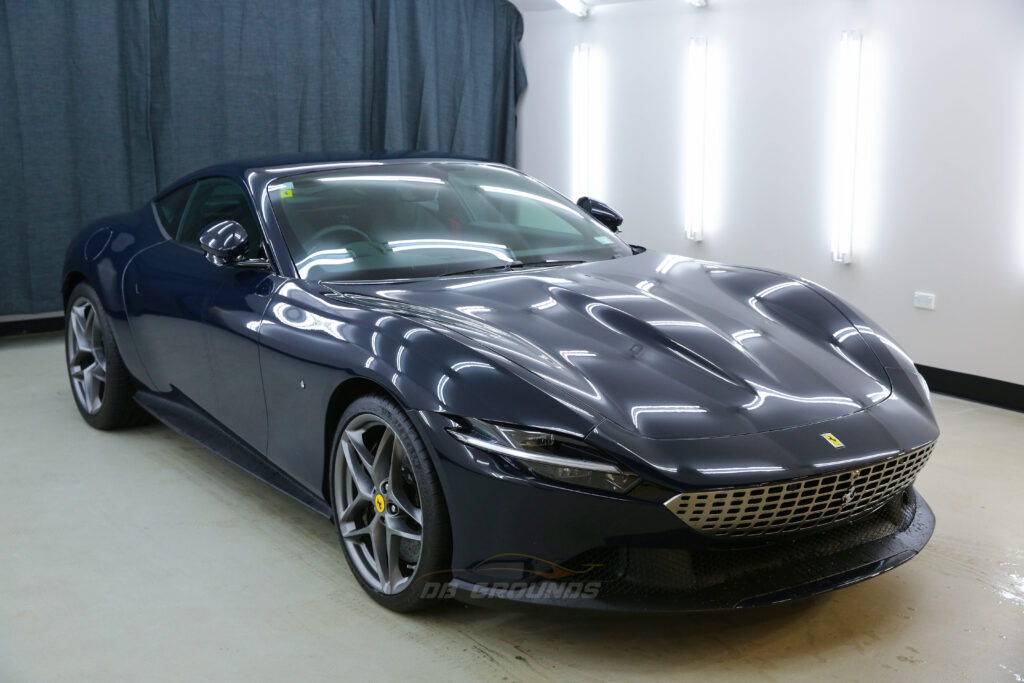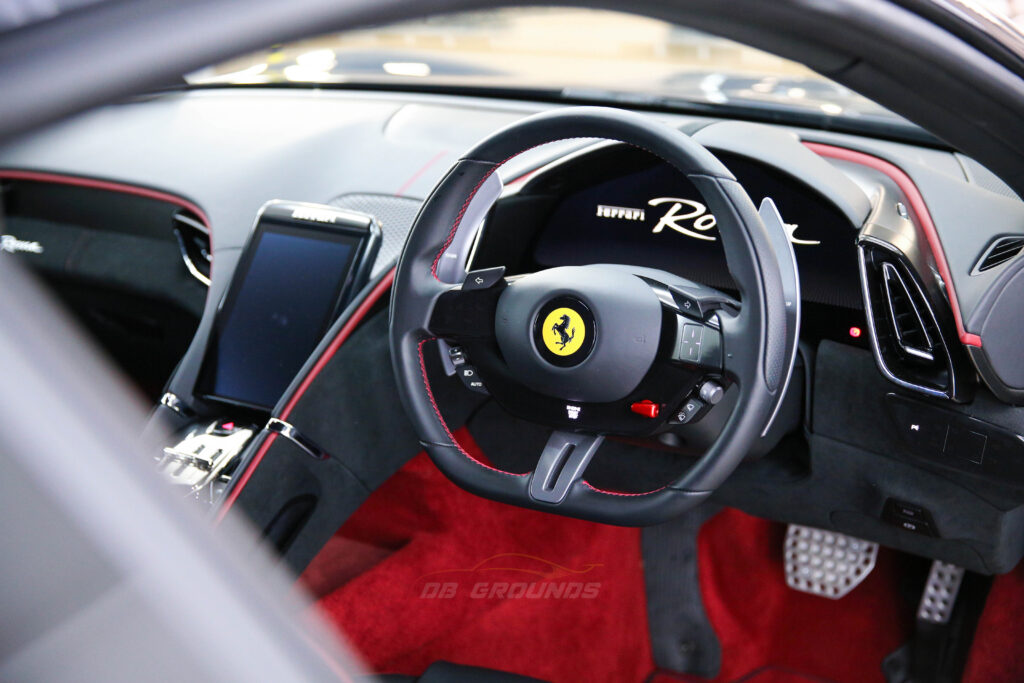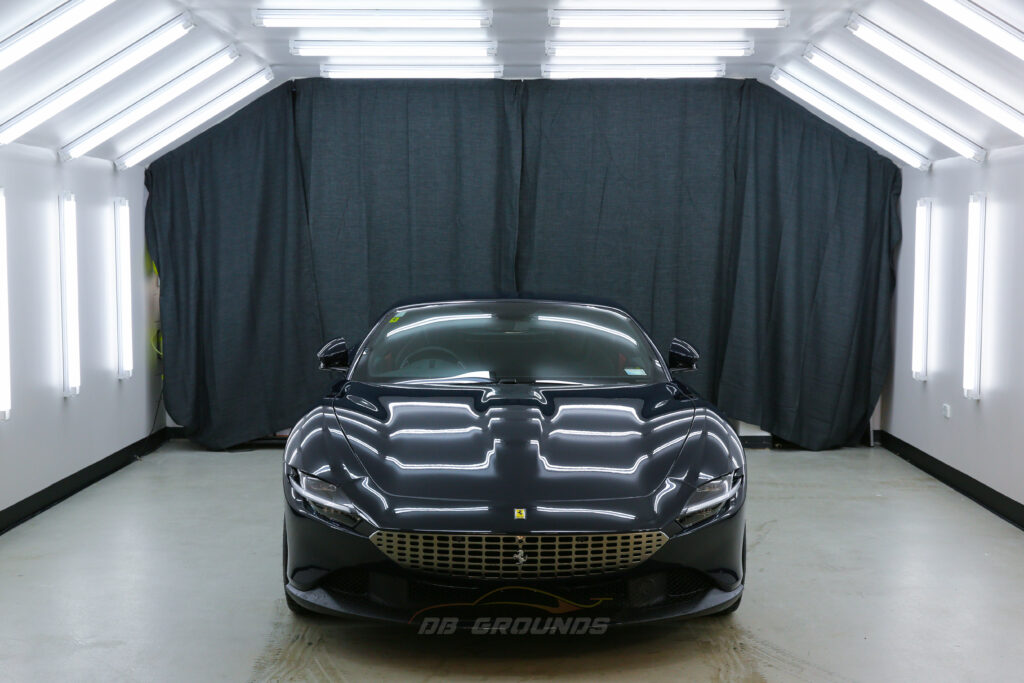 .
.
.
Book an appointment today!
DB GROUNDS certified paint protection film installer
(+64)9 520 2111
sales@dbgroundss.com
15 Margot street, Epsom, Auckland