Ultimate exterior protection and finish.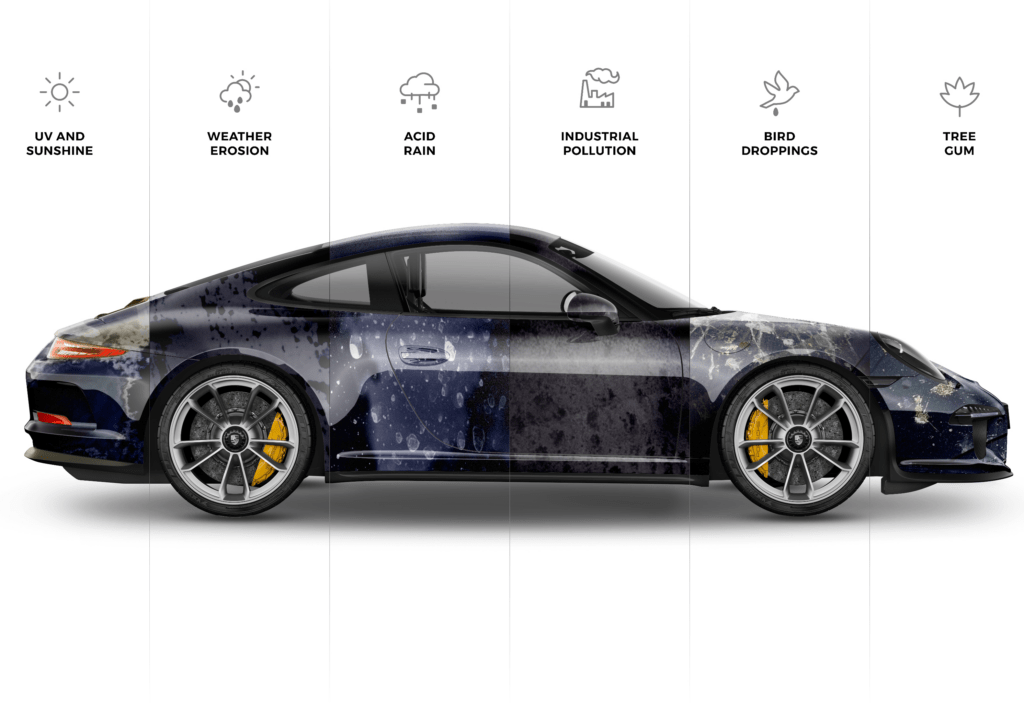 It is a liquid polymer that is applied by hand to a vehicle's exterior. After application, the coating creates a permanent or semi-permanent bond with the vehicle's factory paint, creating a layer of protection. 
Packages: Full Paint Coating, Windows Coating.
Why choose Ceramic Coating?
Aside from the incredible, long-lasting protection your vehicle has; ceramic coating provides the perfect base for maintaining the condition of your vehicle's exterior. The hydrophobic shield creates a slick base that is hard for contaminants to penetrate. This means that hand washing your vehicle is a breeze as many parts of environmental contaminants that do manage to hang around are effortlessly wiped away when washing. Having such a powerful protectant on the exterior of your vehicle saves you hours of maintenance time in the long run!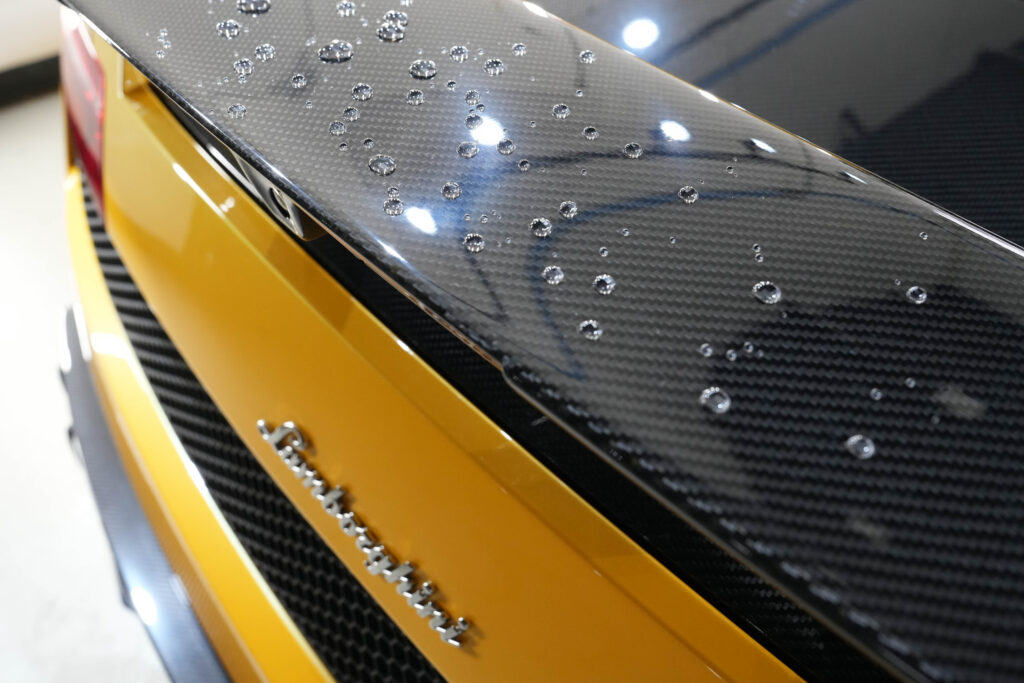 An incredible 70% SiO2 with 99.9% purity formula. This is the first ever coating which has this concentration! The pure quality ensures the most transparent glass coat film over the surface, which guarantees long lasting coating with extreme strength and water-repellency.
SiO2 is one of the hardest material in the world. It creates a very clear but still long lasting hard coating on automotive surfaces.
70 SiO 2 with 99.9 % purity
Deep and rich gloss
Easy maintenance
Marring Resistance
Minor swirl filling abilities
Repel UV rays, water, dirt, etc
Resists stains, bird poop, etc 
"Self cleaning " properties