High-quality window tinting.
At DB GROUNDS, we're not a "rush in and rush out" shop. We take our time and do the job right. So whether you are looking to make your car more aesthetically pleasing, needing more privacy in your car, or wanting to keep cool in the hot summers of New Zealand, we have the right window tint film to fit your needs. 
Each film option is different in its own way, offering different levels of variable light transmitted and heat rejection. All of our window tint films reject 99% of the sun's harmful UV rays, protecting both the occupants and your interior.
Our window tint film is custom cut with an experienced installer. Therefore there's no cutting on your car. We guarantee a streak-free, bubble-less finish with a perfect fit!
Our window tint installation shop is so sterile and clean, that we call it our Tint Lab. We've gone through great lengths to ensure that our window tint technicians have the very best work space. Our state of the art Tint Lab is climate, humidity, and dust controlled. We've also retrofitted our entire Tint Lab with high-intensity LED lights, so our technicians can see the car they're working on from every angle possible.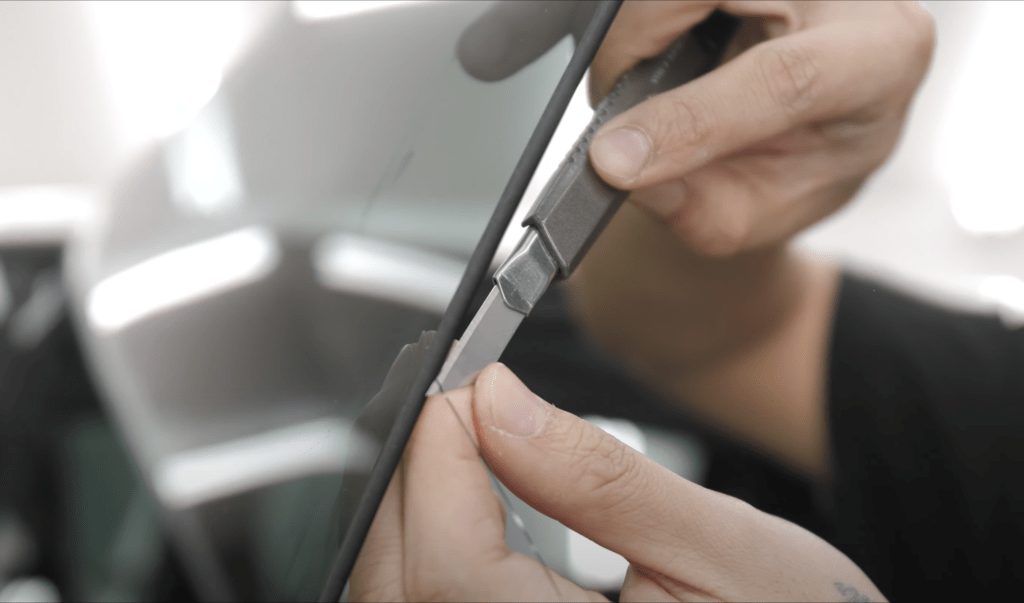 Nano Ceramic Ultra Clear Film. Life time warranty
SUNROOF PAINT PROTECTION (TINT + PPF)
Sunroof paint protection film (window tinting + ppf)
99% UV block + protect against tree gums, weather erosion, sand, UV and sunshine, acid rain, and stone chips on the road.